We Love our Red Roses and think they are perfect for your special day! We also can find some different accenting flowers and fillers in reds depending on the season!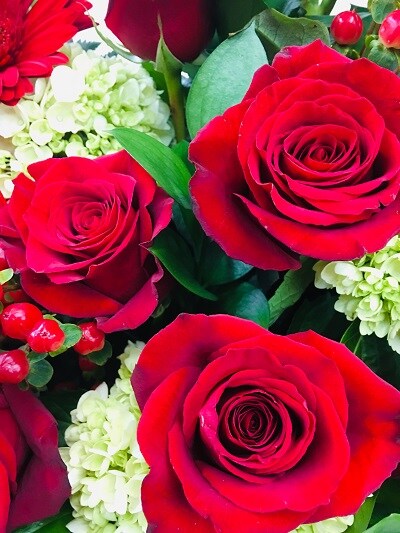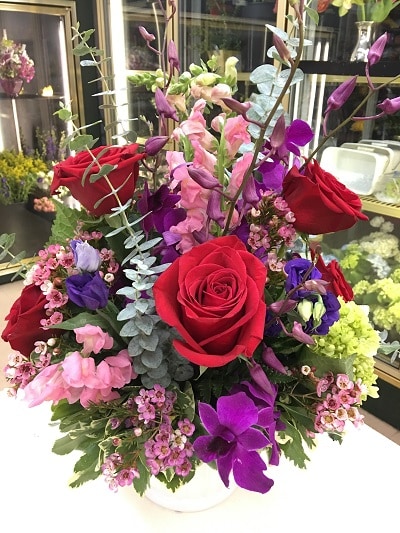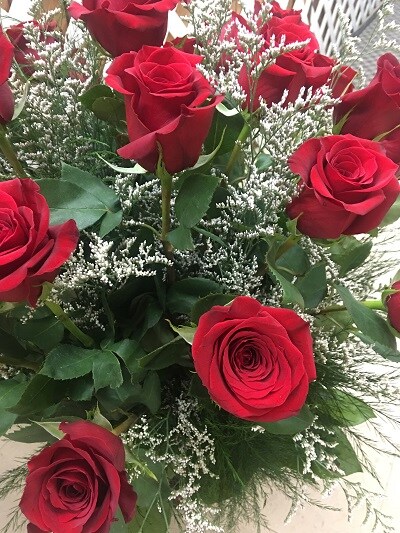 Red Roses and Hydrangea
Our stunning Red roses are sure to make the right statement.
Beautiful table piece
This high style design is fun and fresh with Roses, Orchids, hydrangeas and other assorted flowers in accenting colors.
Red Roses with Limonium
A few of our favorite to combine.
Pretty in Pink! We are sure to help you find that perfect shade!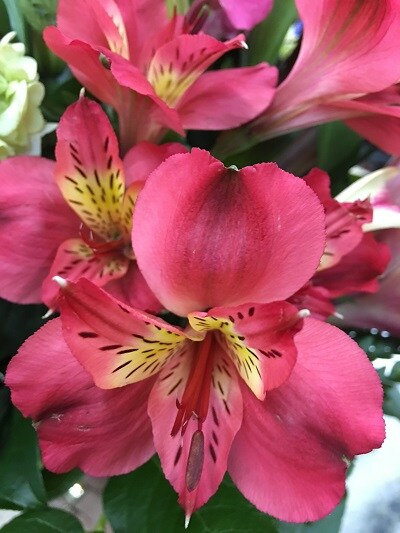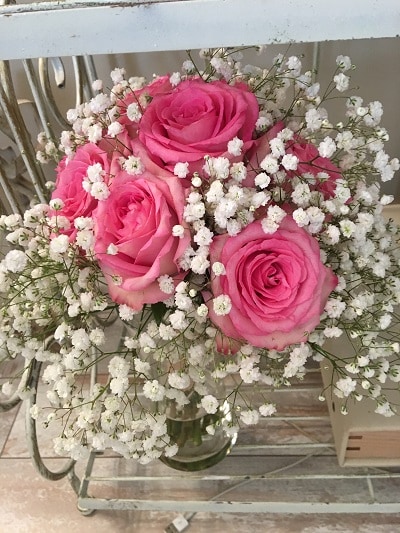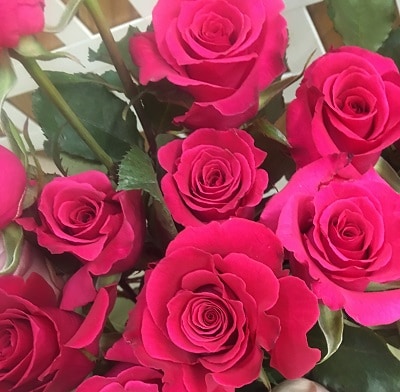 Alstroemeria
These come in many different shades of pink!
Roses and Baby's Breath
A Classic favorite, Roses come in many shades of pinks.
Hot Pink Roses
Hot Pink is a fun shade that we can help you find suitable complimenting flowers and colors!
These are some of our favorite Roses to work with and will compliment any bold color combination!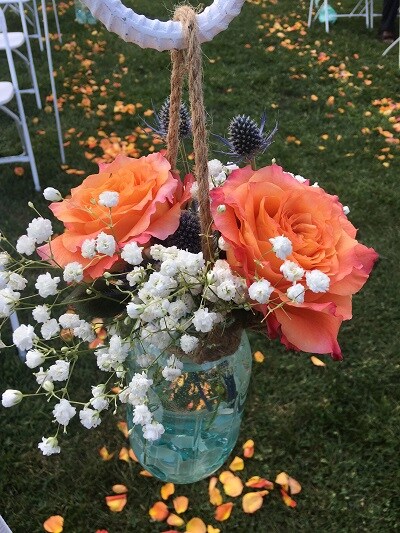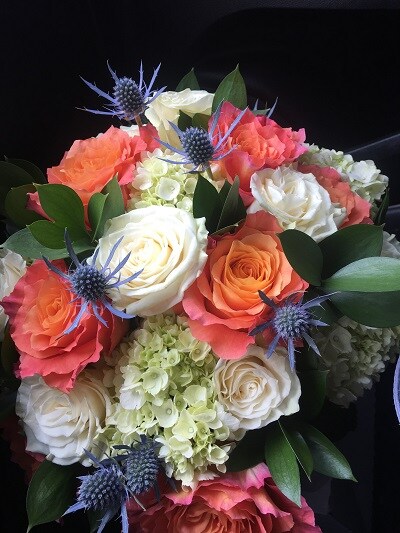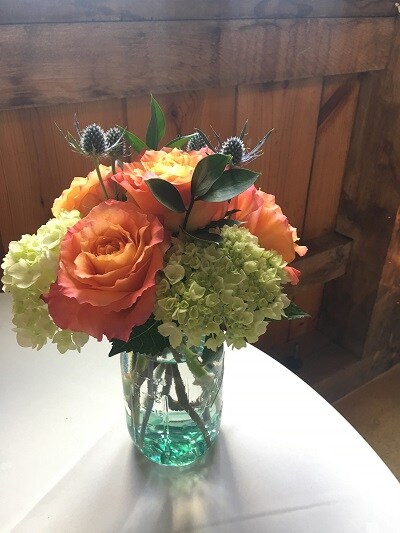 Simple & Elegant
These were a fun and simple way to make a statement at this beautiful venue!
Complimenting to the Bride
We are great at finding the perfect complimenting flowers for our brides to carry!
Centerpiece
Beautiful and simple centerpieces for the table.
This is a beautiful shade with various flower choices depending on the season.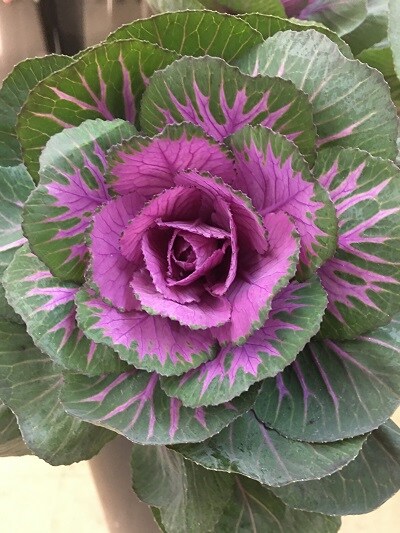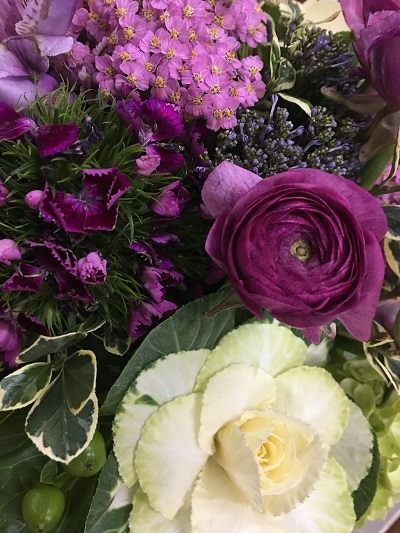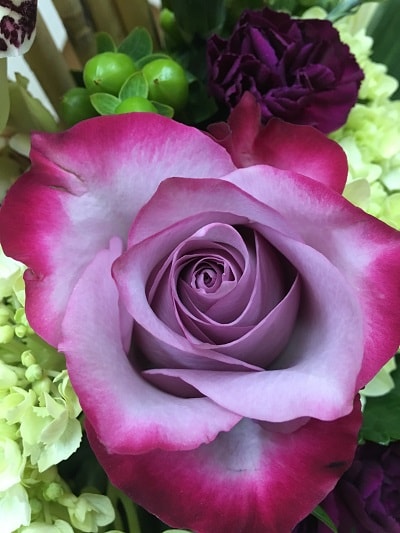 Flowering Kale
This is a unique addition to any floral combination.
Assorted Purples & Plums
A few of the pretty shades available with a white flowering kale.
Roses
This is one of our favorite roses to design with we also have some other favorites in this color and varying shades.
We are sure to find you just the right shade of sunshine to celebrate your love!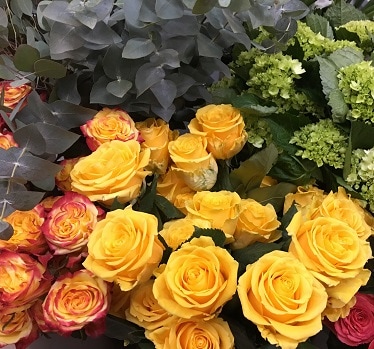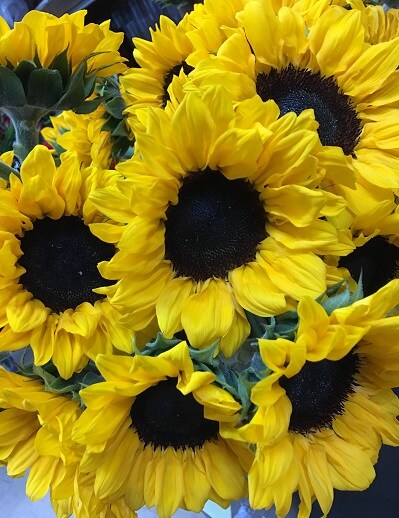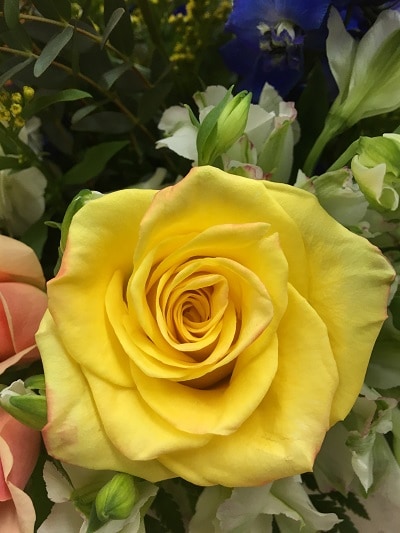 Roses
Roses are always in season with a variety to select from.
Sunflowers
These Flowers speak for themselves and are sure to make your day even more memorable.
Yellow Roses
We have a variety of yellow roses that we love to use on a daily and would love to show you some for your special day!
Sure to make a statement and always one of our favorites.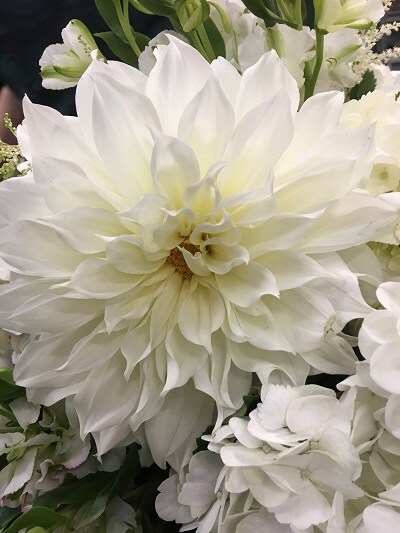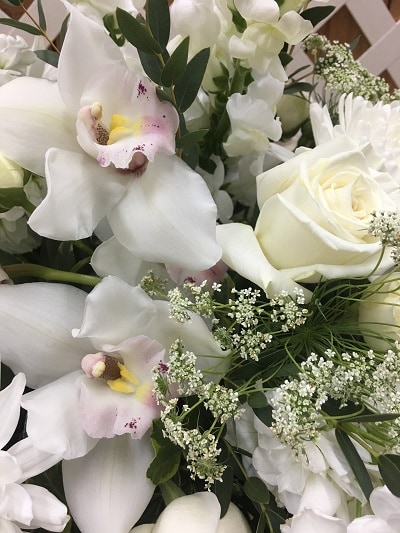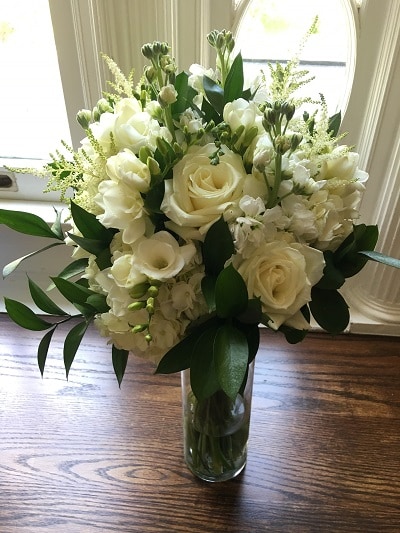 Dahlias
These Beautiful flowers are only available a certain time of year but we love to incorporate them whenever we can!
Orchids & Roses
We are able to get many different flowers in White and Ivory. Let us find your favorite today.
A classic look that never fails
Roses, Freesia, Hydrangea, and Stock are just a selection of what is available in white and ivory.
We can help you find that perfect shade of blue depending on the season.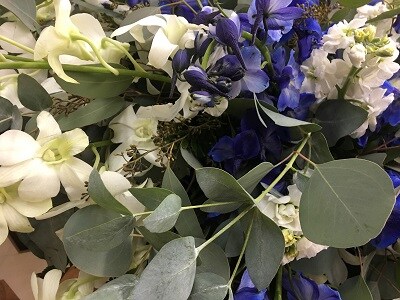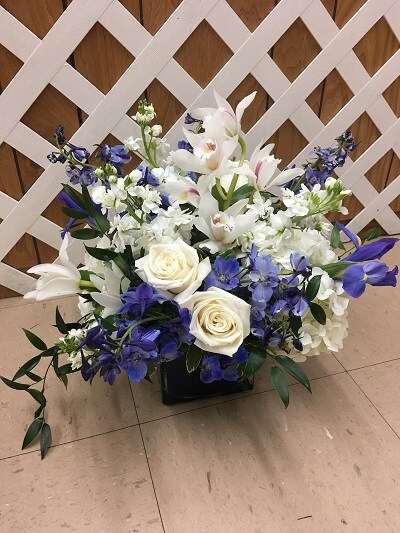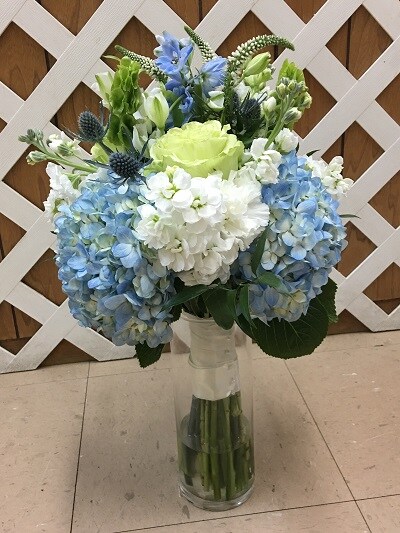 Blue Delphinium
These colors and flowers really go together.
Blues and Whites
Blue Delphinium and Blue Iris accented with Orchids, Stock and Roses.
Hydrangeas and Delphinium
These blue hydrangea and delphinium are well complimented with these green garden roses!
This is a Great color combo!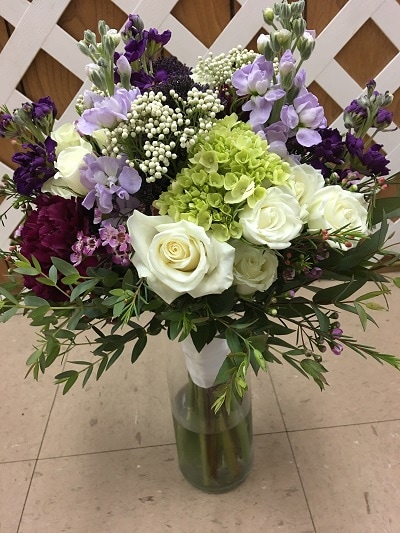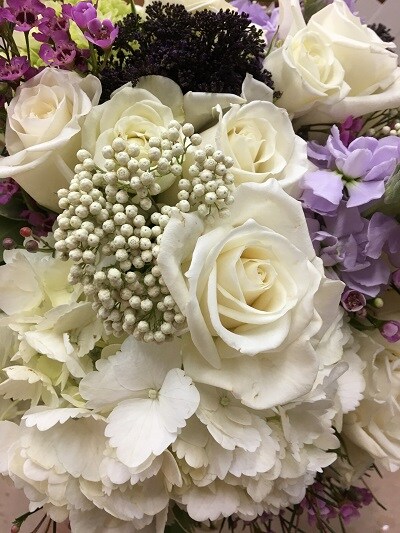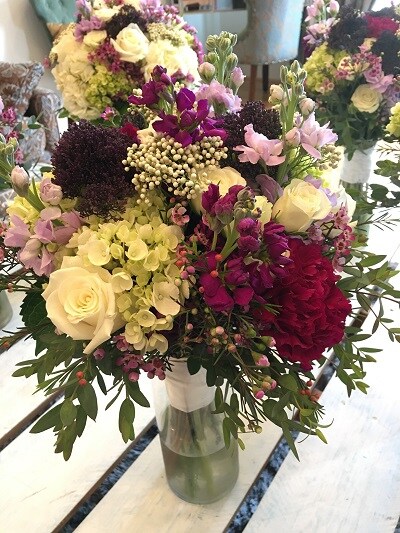 Bouquet
A beautiful combination!
Snapshot
Roses, Hydrangea accented with purples for the Bride
Handtied Bouquet
There are various combinations we can come up with for your special day!
This was a pretty combination and we would enjoy helping you find something similar to create your own design.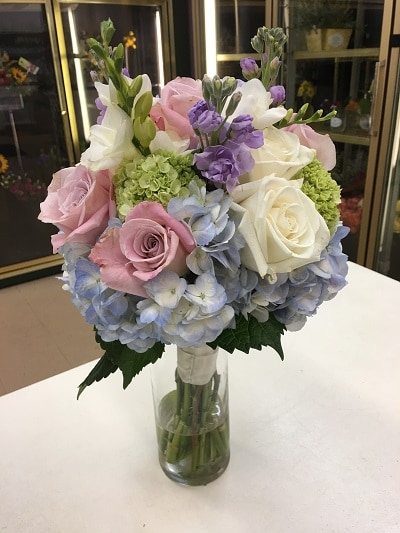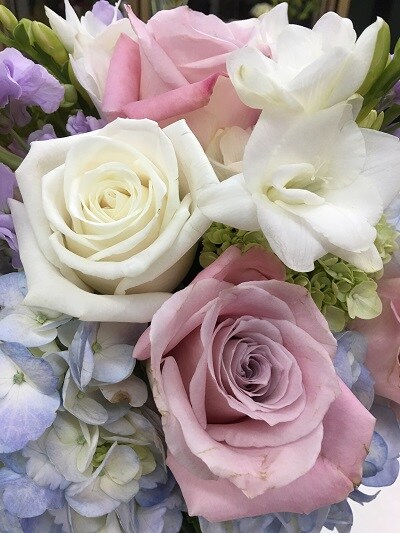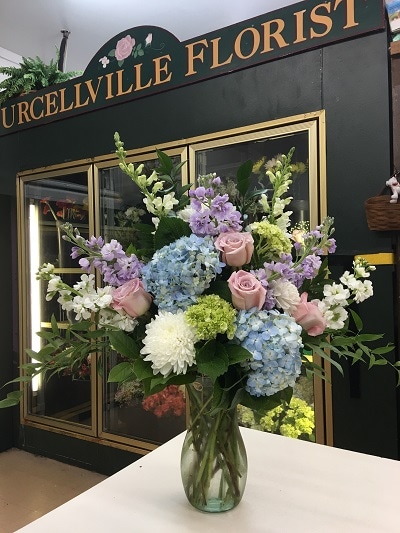 Bouquet
Roses, Hydrangea, Freesia and Stock hand tied with satin ribbon.
Closeup
Stunning combination.
Ceremony
There were two complimenting vases for each side of the altar in the church.
Garden flowers and colors
These Wildflower mixes are sure to be memorable.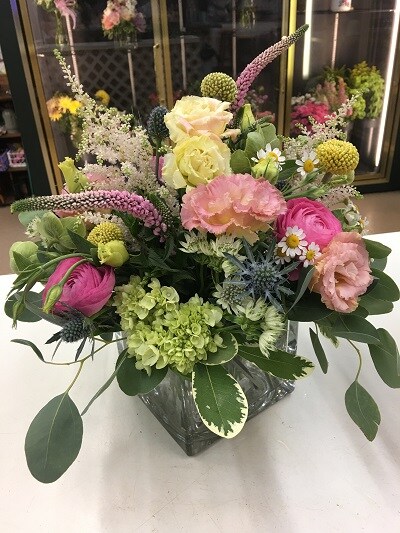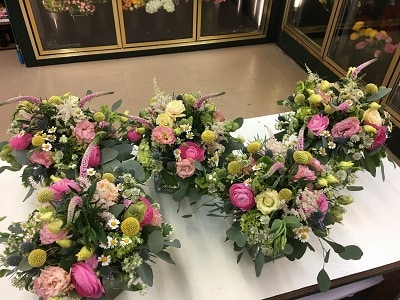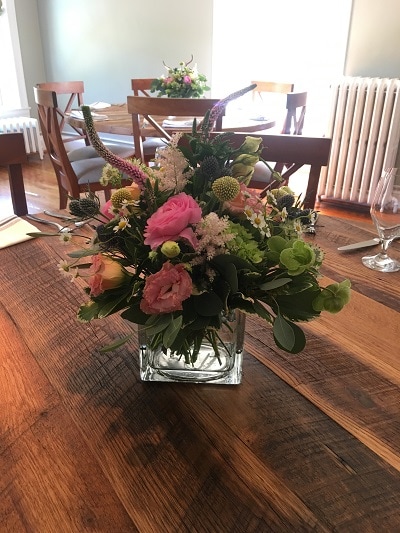 Garden Style
Garden variety of mixed colors.
Table Pieces
We are happy to help you create your own garden look and style wedding today.
On Location
These were a great accent to these tables.
These colors really stand out.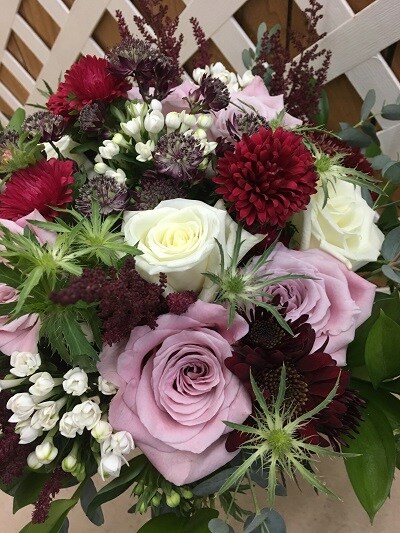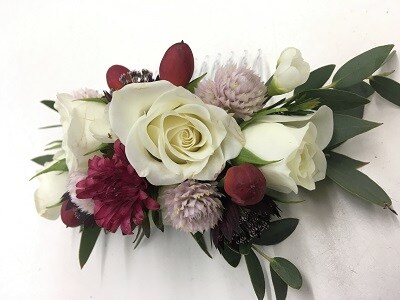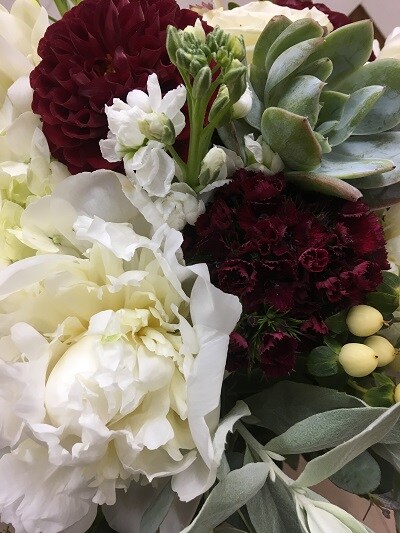 Bouquet
These flowers and colors really compliment each other well.
Hair Comb
This elegant hairpiece was worn by the bride.
Snapshot
Dahlias, Dianthis and Peonies with Succulents and berries.